The clothing design process is needed for anyone wanting to make cut and sew custom clothing. For startup clothing manufacturers (that are new to the industry) and small businesses (that cannot afford the full production setup requiring large order sizes), the clothing design process can seem overwhelming at first. Don't worry, it is possible to make any custom clothing design also if you only plan to manufacture small quantities.
The following infographic shows all the necessary steps that you have to consider. You can also check out our clothing design package that further simplifies it for startups and small businesses to enjoy top professional level garment manufacturing services. Here is a simple breakdown of the clothing design process and how it can work wonders for your clothing line business.
---
Design Package Infographic: Step-by-Step Process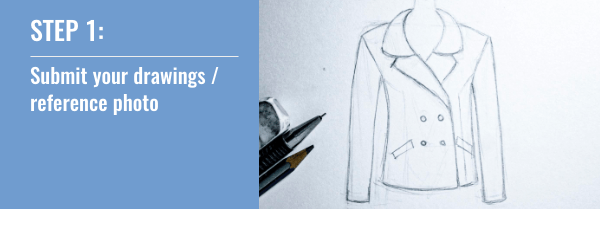 Submit your drawings or reference photo
Give us a copy of your product design so we can prepare a basic overview and analysis of the product we are going to make. It does not have to be a perfect sketch but pretty much any drawing or photo resembling your idea will do for the clothing project.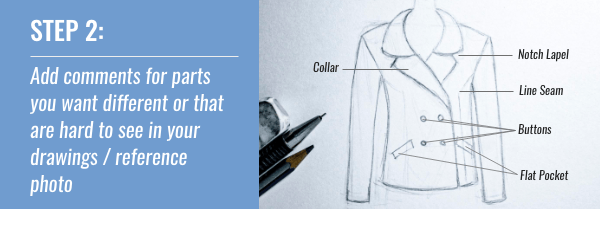 2. Add details and specifications in the drawing/reference photo
Our graphic design team will remaster the sketch or reference photo to have a standard representation of the clothing project. You can now add details and specifications in the new photo file. We will also advise and give suggestions for you to consider for us to come up with a marketable clothing product.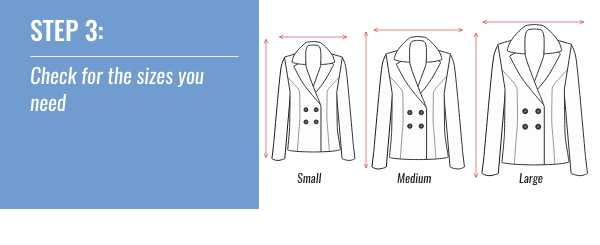 Sizing and dimensions
For the next clothing design process step, we will now finalize the sizes you want to produce for this clothing project including its dimensions and measurements. In case you are planning to order different sizes, its respective measurements will also be finalized in this phase.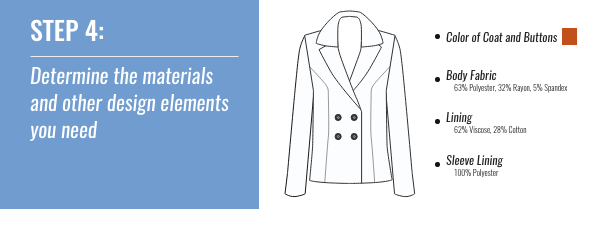 Determine the materials and other design elements you need
We will finalize the materials you need for your clothing project particularly the fabric, trims and other accessories you need for your clothing design. This is a critical phase since your budget now comes into play and the materials and other additions we choose must coordinate with the budget.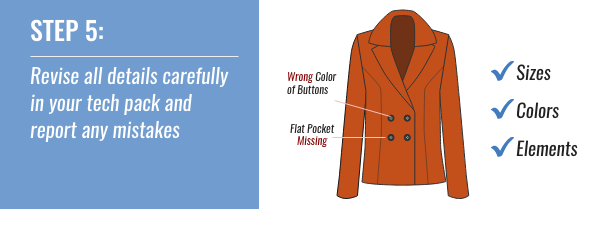 Revise all the changes and finalize the details on your tech pack
By this time, there are numerous changes to the clothing design compared to its original conception on the first drawing or reference photo. We now revise these changes and finalize them on the tech pack as we prepare for the sampling and production process.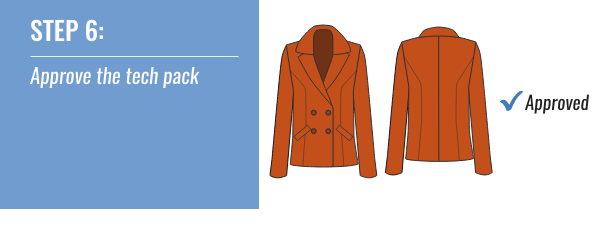 Tech pack ready!
As a last step in the clothing design process, we wait for your approval of the tech pack after we let you double check all the details and specifications. Once approved, we now take your tech pack to our in-house clothing manufacturer and let them do their magic in the production line. Depending on the design and quantity, it may take a couple of weeks for you to get your first clothing sample.


Here are the other parts of our infographic series
Infographic II: How Does the Clothing Sample Process Work?